Pewter Tallit Clip Sun Design
$36.00
This tallit clip made in pewter by Emily Rosenfeld features the shining sun. The charms measure about 1″ square and are connected by a 3″ chain. The metal clips have nylon padding for a gentle but secure grip.
In stock
More Details
Materials: pewter
Size: charm 1″ square;  3″ chain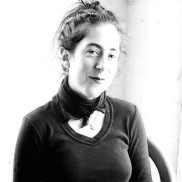 Meet the Artist: Emily Rosenfeld
Love, creativity, and community fuels Emily's work, and she crafts with joy. Emily, a jeweler by formal training, works with new materials and techniques to create jewelry, Judaica and other products that are full of joy and meaning. Her favorite metals are pewter and silver.
Learn More