Limited Edition Exodus Haggadah
$5,500.00
Tamar's Haggadah, a limited edition of 130 copies, is silk screen printed on Arches paper, each one numbered and signed by the artist, and hand-bound. The text of this book is the traditional full text in Hebrew. The cloth cover is manually embossed. Specially featured in this edition is the section on the ten plagues, in which all the plagues contain cut-outs, done personally by the artist.
The production of the Limited Edition Haggadah took over a year. Most illustrations that appear in it are made with 20 to 30 color plates. Each Haggadah is contained in an elegant rosewood hand made box. The Limited Edition Haggadah is included in many collections including the New York Jewish Museum, the Harvard Judaica Collection, the Library of Congress, and the Yale University Judaica Collection.
In stock
More Details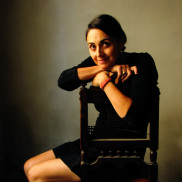 Meet the Artist: Tamar Messer
Tamar Messer is a highly talented and respected Israeli contemporary artist. The distinct, vivid and colorful style of her work draws upon a spirit of vitality that speaks directly to the hearts of the young and young at heart. Her artworks include paintings, 3D works and illustrated biblical books. Her style is a naïve one, and her imagery draws on the panoramas, seasons, flora and fauna of the Land of Israel, her color palate influenced by the vivid Mediterranean light, sun, and sea.
Learn More