Tamar Messer
Tamar Messer is a highly talented and respected Israeli contemporary artist. The distinct, vivid and colorful style of her work draws upon a spirit of vitality that speaks directly to the hearts of the young and young at heart. Her artworks include paintings, 3D works and illustrated biblical books. Tamar's  journey to painting and sculpture commenced at the world of illustration, in which the image clarifies, explains, decorates or tells a story or describes an event. Her style is a naïve one, and her imagery draws on the panoramas, seasons, flora and fauna of the Land of Israel, her color palate influenced by the vivid Mediterranean light, sun, and sea. Her artworks include paintings, 3D works, whimsy, and illustrated biblical books in limited and unlimited editions. 
Tamar's work has been exhibited in numerous group and single exhibitions, among them a long-term exhibition in the Israel's Museum in Jerusalem. 
Her work represented the State of Israel in an international exhibition in London (2000) and won the first prize. 
Tamar's career as an illustrator has included book illustration as well as work done for Israel's leading newspapers. 
Copies of Tamar's limited edition Biblical books and prints can be found in various art collections around the world including New York Jewish Museum, Harvard University, Yale University, the Library of Congress, and The Jewish Theological Seminary, as well as in private collections in Israel and abroad. Tamar's Gallery is located in old Haifa, in an ancient renovated building facing the Haifa Bay.
Visit Artist's Website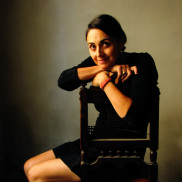 "Working with Karen and Jay Schecter is extraordinary and pleasant.
Karen's special gift is finding unique and original artists on the one hand, and understanding clients' needs on the other hand. She is the best match maker between client and artist.
Karen and Jay are each very reliable people.
I enjoy working with them."