Satin Shabbat Challah Cover – Woman of Valor (Eshet Chayil)
$185.00
One of a set of 7 beautiful Shabbat challah covers, washable, handmade, signed and numbered by Israeli artist and noted calligrapher Oshrit Raffeld.
This one extols the Eshet Chayil, the woman of valor and the woman at the center of the home, who serve as the anchor of the family. The middle of the cover recites in Hebrew the concluding section of Proverbs, referring to a Woman of Valor whose worth is far beyond jewels. The area surrounding this section recites both the Shabbat prayer of "Shalom Aleichem," as well as the opening paragraph of the Shabbat Kiddush, which refers to the Shabbat, as the seventh day of creation, when the heavens and earth rested.
In stock
More Details
Materials: Satin
Size:  19″ x 15 1/2″
Hand-washable.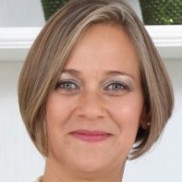 Meet the Artist: Oshrit Raffeld
Oshrit Raffeld was born and raised in Jerusalem. She specializes in the design and illumination of ketubot, megillot, scripture and blessings, using gouache colors on parchment and paper, and works on silver and glass as well.
Learn More