Adi Mezuzah Case
$480.00
Israeli artist Adi, daughter of noted Israeli designer and calligrapher Oshrit Raffeld, has designed a mezuzah case that uses optical illusion to project her design vibrantly from all directions and with increasing depth. The triangular design allows one to see the design as you come, and as you go. A collector's piece.
Parchment sold separately. Click here for more information.
In stock
More Details
Materials: painted paper, acrylic
Size: 5 7/8″ x 1 1/2″ wide by 1 1/4″ deep; fits up to a 5″ klaff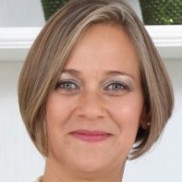 Meet the Artist: Oshrit Raffeld
Oshrit Raffeld was born and raised in Jerusalem. She specializes in the design and illumination of ketubot, megillot, scripture and blessings, using gouache colors on parchment and paper, and works on silver and glass as well.
Learn More