Asher Kideshanu B'Mitzvotav – Kiddush Set
$795.00
How many times have you found yourselves with the entire family at the beginning of a holiday meal, seated around the festive holiday table, thumbing through your siddur, trying to find the correct version of Kiddush? The imaginative "Asher Kideshanu M'Mitzvotav" — "Who sanctifies us with Commandments? — Kiddush set provides an elegant solution to this vexing problem, containing each Kiddush for Shabbat and every holiday throughout the year as well as the blessings for Shabbat and holiday candlelighting, havdalah, Chanukah candle lighting and the blessing after meals.
Using her unique and colorful style of Hebrew calligraphy, her eye-catching spectrum of colors enhanced by delicate forms and sketches, Israeli artist and noted calligrapher Oshrit Raffeld creates a set of the kiddushin as beautiful and elegant as it is practical and convenient. The individual pages can be stored in a beautiful leather binder or displayed on a special stand, included.
In stock
More Details
Materials: silk screened metal plates with leather backing; leather case; plastic display stand
Size: case closed with plates inside: 8 1/2″ x 8 1/2″ x 1″
plates increase from 5 1/2″ x 8″ to 8″ x 8″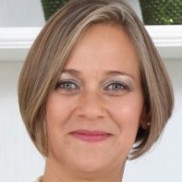 Meet the Artist: Oshrit Raffeld
Oshrit Raffeld was born and raised in Jerusalem. She specializes in the design and illumination of ketubot, megillot, scripture and blessings, using gouache colors on parchment and paper, and works on silver and glass as well.
Learn More