Happy Are Those Who Dwell in Your House – Ashrei: Artist Special
$2,800.00
In this joyous and detailed work, Karla perfectly captures the spirit of the "Ashrei" prayer, Happy are Those Who Dwell in Your House. Karla's hand painted engravings are whimsical, humorous and joyful. She lovingly depicts scenes of family, community and nature, using bright colors and exquisite and symbolic detail to bring her work to life, and evoking a familiar sense of shared human experiences and common bonds.
Karla incises the outline for each of her original designs into a metal plate. She then inks and wipes the plate so that only the black lines appear on paper when the print is pulled through the press. For each individual image in the limited edition, Karla repeats the intaglio process. Karla then paints each work of art in lush, rich watercolor hues, thus achieving one-of-a-kind status for each piece. Signed and numbered.
Artist special as Karla is making room for new color renditions of the piece.
In stock
More Details
Materials: Metal plate, watercolor paint, handmade paper
Size: 3o" x 26″ framed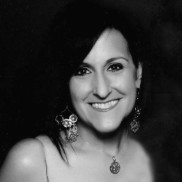 Meet the Artist: Karla Gudeon
By combining printmaking and painting, Karla creates joyous images that resonate with life affirming spirit. Upon buying a printing press, Karla developed her distinctive approach to the age-old technique of hand colored engraving. Karla's current body of work is influenced by illuminated manuscripts and folk art and thematically portrays the most meaningful elements of her life: family, culture, strong women, an open-minded worldview, and the natural world.
Learn More