Signature Framing Little Ones – One in a Million
$95.00
The "Little Ones" are Karla Gudeon's take on the centuries-old technique of hand-colored engraving. Combining text and imagery, these intricate, lovely, and seriously fun works of art bring smiles to hearts and homes.
For each image, Karla hand-pulls a print from the metal plate she has incised with her line drawing. Then she uses watercolor to paint each one in loving detail. Handmade papers lend charm and warmth to her lyrical images.
In stock
More Details
Materials: framed and matted artwork
Size: 7 1/2″ x 7 1/2″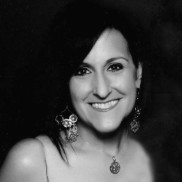 Meet the Artist: Karla Gudeon
By combining printmaking and painting, Karla creates joyous images that resonate with life affirming spirit. Upon buying a printing press, Karla developed her distinctive approach to the age-old technique of hand colored engraving. Karla's current body of work is influenced by illuminated manuscripts and folk art and thematically portrays the most meaningful elements of her life: family, culture, strong women, an open-minded worldview, and the natural world.
Learn More