Jerusalem Menorah Polished Steel
$330.00
This menorah made of laser-cut metal by Valerie Atkisson is an art piece that captures the best of Jerusalem. The design highlights the Tower of David, the Montefiore Windmill, Zion's Gate, the Hurva, Western Wall, the Old City and the Rothschild House. Light your Hanukkah celebratory candles with the significant architectural buildings of Jerusalem throughout the ages.
Polished steel is a mirror-like finish, allowing the buildings to gleam. Candles burn from behind, giving the City a beautiful glow. With our without the candles, the piece is a beautiful sculpture.
In stock
More Details
Materials: polished steel
Size: 16″ x 1″ x 4 1/2″
Care: Remove wax drippings with your fingernail and a soft cloth; do not use sharp objects or chemical cleaners.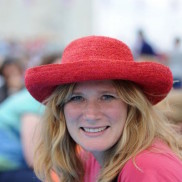 Meet the Artist: Valerie Atkisson
As an artist, Valerie Atkisson has created a body of work that explores her identity. Valerie received her Masters of Fine Arts from the School of Visual Arts, and her functional art is informed by her design background. Metals with all types of finishes is her medium.
Learn More