Valerie Atkisson
Valerie Atkisson lived all over the United States while growing up. When asked where she was from she would reply, "Everywhere." As an artist she realized that she did not have a location that she was from, but she knew a great deal about whom she was from. Thus was born a body of work that explored her identity. This exploration took her back 2000 years in time, across continents and discovery of forgotten stories, dates and people. Her work has been shown at numerous museums and galleries all over the country. She lived in New York City for ten years after graduating from the School of Visual Arts (SVA) with her Masters of Fine Arts. She currently lives in Utah and loves it.
Visit Artist's Website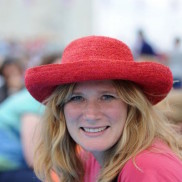 "It is great to work with Aesthetic Sense as they know their customers, and their customers' needs, so well."
More Works by
Valerie Atkisson