Harlequin Tea Light Candle Holder
$110.00
Welcome in Shabbat or the holidays wherever you might be. Compact and non-breakable; perfect for travel. Designed by Marcelle Rosenstrauch for the Quest Collection.
In stock
More Details
Materials: Pewter, 24k gold plate, enamel and Swarovski crystals
Size: 3 1/2″ x 1 3/4″ x 1 1/2″
Takes tea light candles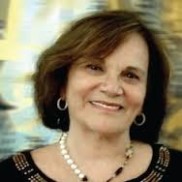 Meet the Artist: Marcelle Rosenstrauch Quest Collection
Under the direction of its artistic designer and founder Marcelle Rosenstrauch, the Quest Collection has always been committed to creating the perfect blend of beauty and practicality.

Quest desiginers work in a variety of metals and have now added glass and wood to create more interest in their designs. They use enamel paint and Swarovski crystals to enhance each piece. All enamel items are hand painted in colors that are designed to mix and match. The designers inspire an aesthetic sense and worldview which allows each artist to create as the inner spirit flows, all while maintaining the highest standard of artistic integrity.
Learn More