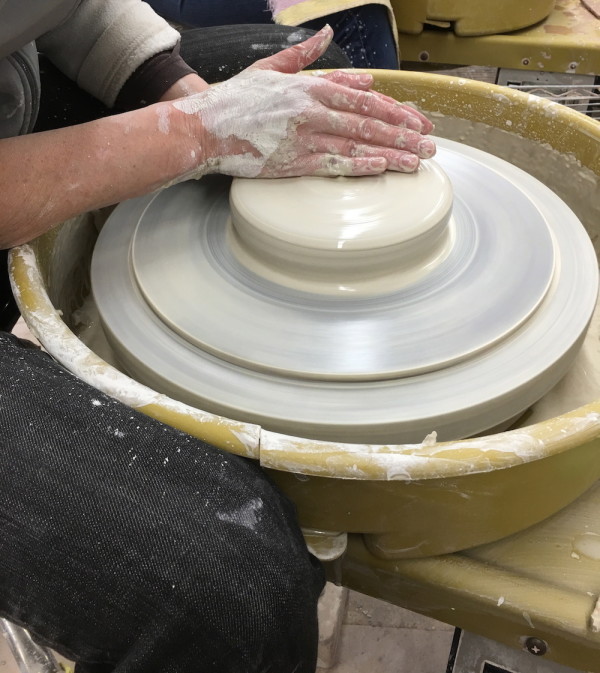 Claire Cohen
Claire Cohen, one of our featured local artists, has always been drawn to the creative arts. She is an accomplished violinist and gardener and has enjoyed many forms of handcrafts. Clay has been calling to her since she was a young child when she first glimpsed the pottery wheel in action during summer camp. After leaving a 25-year career in finance, she finally got the chance to explore this life long dream and found her passion in clay. She started creating one-of-a-kind handmade ceramics for her own Thanksgiving table, then for her family and friends. After a few years, Claire took the plunge and is making her work available for everyone to enjoy. She throws predominantly in porcelain creating beautiful functional pottery. Her glazing style evokes a sense of movement so often found in nature, and she is also inspired by the cultural influences of her husband, whose family comes from Israel. All of Claire's creations are wheel-thrown and altered or embellished by hand. She fires to cone 10 in a gas kiln, which means there are always variations in the glaze results, making each piece unique. All of Claire's work is oven, dishwasher and microwave safe.
Visit Artist's Website
"It is wonderful to work with people who have such a great artistic eye and love supporting local artists."