White Gold and Pink Diamond OM Pendant
$1,599.00
OM is a mantra for mind, body, and spirit. Not only do the pink diamonds bring a touch of feminine and romantic energy, pink energy is also affectionate and intimate, thoughtful and caring. Pink tones down the physical passion of red, replacing it with a gentle and loving energy.
Available on backorder
More Details
Materials: 14k white gold pendant with 0.10ct genuine pink diamonds
Size: 16″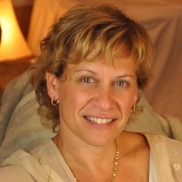 Meet the Artist: Carol Offman – Inner Expressions
Founder Carol Offman's love for jewelry began as a child, when she would visit her father and grandfather, who were both hand engravers in the NYC Diamond District. She was immediately drawn to the artistry and patience involved in the craft of jewelry making. She has been designing and manufacturing colored gemstone and diamond jewelry for over 25 years, combining her years of experience with an eye for trends. As a mom and a female entrepreneur, Carol has a deep passion for inspiring women to express their individual style, providing versatility in her designs while paying exquisite detail to fine design and finishes.
Learn More