Three in One Calligraphy Dreidel
$180.00
Designed and illuminated by Israeli artist and noted calligrapher Oshrit Raffeld, this dreidel is a blend of form, function, and art. Each of the three parts of the design, which uses gouache colors, is adhered to a round wooden base. The discs can be assembled together for a single and impressive dreidel or separated and used as individual dreidels with the extra pieces that are included in the set. Oshrit calligraphies the words for "A great miracle happened here" on each disc ("po" because the dreidel is made in Israel, site of the miracle!). On the smallest disc she also calligraphies the words from the second blessing over the candles. On the largest disc is the prayer "Al ha'nissim", the prayer said during the eight days of Chanukah.
Out of stock
More Details
Materials: Paper artwork mounted on wood, metal fixtures
Size: assembled, 4 1/2″ diam x 2 3/8″ tall;  largest dreidel 4 1/2″ diam; medium 3 1/4″ diam; small 2″ diam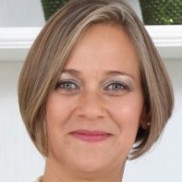 Meet the Artist: Oshrit Raffeld
Oshrit Raffeld was born and raised in Jerusalem. She specializes in the design and illumination of ketubot, megillot, scripture and blessings, using gouache colors on parchment and paper, and works on silver and glass as well.
Learn More