Good Boy (Yeled Tov) Koala Kiddush Cup
$55.00
For that special child, his own cup in the shape of a tree of life to help say Kiddush, along with the koala bear hugging the tree. Rim detail says in Hebrew: "Yeled Tov" (good boy). Designed by Marcelle Rosenstrauch for the Quest Collection.
Out of stock
More Details
Materials: Pewter and enamel
Size: 1 1/2″ diam x 2 1/4″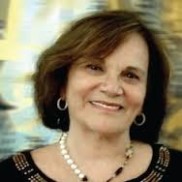 Meet the Artist: Marcelle Rosenstrauch Quest Collection
Under the direction of its artistic designer and founder Marcelle Rosenstrauch, the Quest Collection has always been committed to creating the perfect blend of beauty and practicality.

Quest desiginers work in a variety of metals and have now added glass and wood to create more interest in their designs. They use enamel paint and Swarovski crystals to enhance each piece. All enamel items are hand painted in colors that are designed to mix and match. The designers inspire an aesthetic sense and worldview which allows each artist to create as the inner spirit flows, all while maintaining the highest standard of artistic integrity.
Learn More