Satin Shabbat Challah Cover – V'achalta V'savata
$185.00
One of a set of 7 beautiful Shabbat challah covers, washable, handmade, signed and numbered by Israeli artist and noted calligrapher Oshrit Raffeld.
This cover displays wheat, one of the seven species, as its central theme. Wheat represents the essence, that from which all begins. It is thus the first in the list of attributes of the land of Israel. The middle of the cover recites, in Hebrew, the phrase "You will eat, be sated and bless (the Almighty)." Surrounding that phrase, is the Hebrew phrase: "On the good land that the Almighty gave you."
Out of stock
More Details
Materials: Satin
Size:  17 3/4″ x 14 1/2″
Hand-washable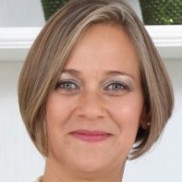 Meet the Artist: Oshrit Raffeld
Oshrit Raffeld was born and raised in Jerusalem. She specializes in the design and illumination of ketubot, megillot, scripture and blessings, using gouache colors on parchment and paper, and works on silver and glass as well.
Learn More