Satin Shabbat Challah Cover – Shabbat Blessings
$185.00
Beautiful Shabbat silk challah cover, washable, handmade, signed and numbered by Israeli artist and noted calligrapher Oshrit Raffeld.
This cover is dedicated to Friday night as a welcoming Shabbat with all the blessings: Shalom Aleichem, Eshet Chayil and blessing of the children. The middle of the cover refers, in Hebrew, to the Almighty's watching over you in your comings and goings, while excerpts from the Shabbat prayer "Shalom Aleichem" are located in the four corners of the square surrounding it. The top and bottom of the cover recites the blessings often given boys and girls on Shabbat.
Out of stock
More Details
Materials: Satin
Size: 18″ x 14 1/2″
Hand-washable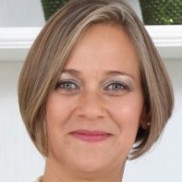 Meet the Artist: Oshrit Raffeld
Oshrit Raffeld was born and raised in Jerusalem. She specializes in the design and illumination of ketubot, megillot, scripture and blessings, using gouache colors on parchment and paper, and works on silver and glass as well.
Learn More