Satin Shabbat Challah Cover – Jerusalem
$185.00
Beautiful Shabbat silk challah cover, washable, handmade, signed and numbered by Israeli artist and noted calligrapher Oshrit Raffeld.
This one is devoted to Jerusalem: the center prayer is taken from birkat hamazon, the grace after meal, expressing hope for the ongoing building of the Holy City. It recites in Hebrew, an excerpt from the blessings after meals, which states: "May the Almighty rebuild Jerusalem the holy city in our lifetimes."
Out of stock
More Details
Materials: Satin
Size: 19″ x 15 1/4″
Hand-washable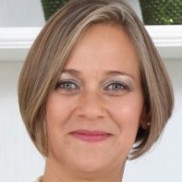 Meet the Artist: Oshrit Raffeld
Oshrit Raffeld was born and raised in Jerusalem. She specializes in the design and illumination of ketubot, megillot, scripture and blessings, using gouache colors on parchment and paper, and works on silver and glass as well.
Learn More