Manhattan Menorah – Oiled Bronze
$285.00
This menorah made of laser-cut metal by Valerie Atkisson is an art piece that captures the definitive architecture of the New York City skyline. Silhouettes of iconic skyscrapers, landmarks, yellow cabs, and city buses are included in this composite of the Manhattan cityscape for your holiday celebrations.
Candles burn from behind, giving the City a beautiful glow. With our without the candles, the piece is a beautiful sculpture.
Out of stock
More Details
Materials: Laser-cut steel
Size: 16″ x 3/4″ x 4″
Care: Remove wax drippings with your fingernail and a soft cloth; do not use sharp objects or chemical cleaners.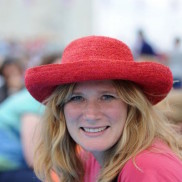 Meet the Artist: Valerie Atkisson
As an artist, Valerie Atkisson has created a body of work that explores her identity. Valerie received her Masters of Fine Arts from the School of Visual Arts, and her functional art is informed by her design background. Metals with all types of finishes is her medium.
Learn More