Lunar Clock Hebrew Calligraphy
$895.00
This clock by Israeli artist and noted calligrapher Oshrit Raffeld, is a blend of form, function, and art. The clock combines the Jewish (lunar) calendar using the Hebraic months and days, while in the middle, the verses of Ecclesiastes 3 ("A Time for Everything") are written in hebrew and English. An excerpt from one of the daily prayers is laser cut on the gold rim of the clock: "We thank you and tell of your praises regarding your miracles which are with us every day and regarding your wonders and favors, which are with us every moment, evening, morning, and noon." Designed and illuminated using gouache colors on parchment and paper, and then attached to a functional clock.
Out of stock
More Details
Materials: Paper artwork mounted between laser cut acrylic panels with copper fixtures.
Size: 15″ diam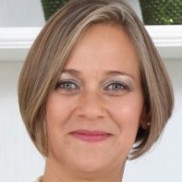 Meet the Artist: Oshrit Raffeld
Oshrit Raffeld was born and raised in Jerusalem. She specializes in the design and illumination of ketubot, megillot, scripture and blessings, using gouache colors on parchment and paper, and works on silver and glass as well.
Learn More