Limited Edition Satin Shabbat Challah Cover – Woman of Valor (Eshet Chayil)
$360.00
This beautiful challah cover by Israeli artist and noted calligrapher Oshrit Raffeld extols the Eshet Chayil, the woman of valor and the woman at the center of the home, who serve as the anchor of the family. The prayer is written in Hebrew calligraphy within the circular rings, which in turn represent the circle of life. Limited edition of 30; washable, handmade, signed and numbered.
Out of stock
More Details
Materials: Satin
Size:  18″ x 18″
Hand-washable.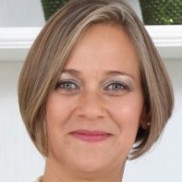 Meet the Artist: Oshrit Raffeld
Oshrit Raffeld was born and raised in Jerusalem. She specializes in the design and illumination of ketubot, megillot, scripture and blessings, using gouache colors on parchment and paper, and works on silver and glass as well.
Learn More