Calligraphy Serving Plate – Sim Shalom
$150.00
Designed and illuminated by Israeli artist and noted calligrapher Oshrit Raffeld, this round plate is perfect to serve your Challah, your latkes or any other delicacy. Printed in Hebrew calligraphy are the words from Sim Shalom: Grant peace, goodness and blessing, grace, kindness and mercy.
Available on backorder
More Details
Materials: Paper artwork, acrylic
Size: 11 1/4″ diam x 1/2″ deep
Hand wash only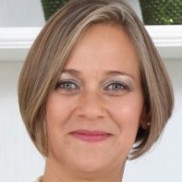 Meet the Artist: Oshrit Raffeld
Oshrit Raffeld was born and raised in Jerusalem. She specializes in the design and illumination of ketubot, megillot, scripture and blessings, using gouache colors on parchment and paper, and works on silver and glass as well.
Learn More