Art Nouveau Tree of Life Menorah Brushed Steel
$230.00
This Menorah by Valerie Atkisson celebrates Chanukah with an art nouveau Tree of Life motif set against a traditional form and is an elegant reminder of lift and hope. Made of laser-cut brushed steel, it has a modern yet soft finish. The square base for each candle slips easily on.
Out of stock
More Details
Materials: brushed steel
Size: 19 1/2″ x 1 1/4″ x 4″
Care instructions: To remove any wax drippings, please use your fingernail and a soft cloth. Do not use a sharp object or wax remover chemicals.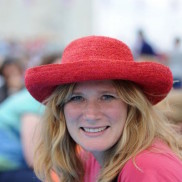 Meet the Artist: Valerie Atkisson
As an artist, Valerie Atkisson has created a body of work that explores her identity. Valerie received her Masters of Fine Arts from the School of Visual Arts, and her functional art is informed by her design background. Metals with all types of finishes is her medium.
Learn More