Botticino Marble Coasters – Four Seasons
$52.00
Set of four 4″ square Botticino Marble coasters. Each coaster has been designed by Karla Gudeon and decorated with her signature tree of life, each representing a different season. The coasters are all unique from the natural variations of each piece of marble. All of the coasters come with a cork backing to protect your furniture.
Available on backorder
More Details
Materials: Botticino marble, cork backing
Size: each coaster 4″ square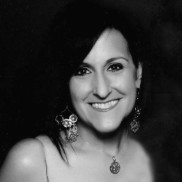 Meet the Artist: Karla Gudeon
By combining printmaking and painting, Karla creates joyous images that resonate with life affirming spirit. Upon buying a printing press, Karla developed her distinctive approach to the age-old technique of hand colored engraving. Karla's current body of work is influenced by illuminated manuscripts and folk art and thematically portrays the most meaningful elements of her life: family, culture, strong women, an open-minded worldview, and the natural world.
Learn More