Alphabet Animals Hebrew
$80.00
Karla's whimsy forms the basis of the Hebrew alphabet, with an animal for each letter to make the learning process so much more fun! A sheet on the back lists the Hebrew letters, and the name of the corresponding animal.
Available on backorder
More Details
Materials: wood framed print
Dimensions: 12″ x 14″ framed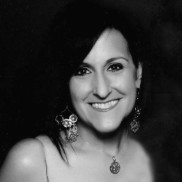 Meet the Artist: Karla Gudeon
By combining printmaking and painting, Karla creates joyous images that resonate with life affirming spirit. Upon buying a printing press, Karla developed her distinctive approach to the age-old technique of hand colored engraving. Karla's current body of work is influenced by illuminated manuscripts and folk art and thematically portrays the most meaningful elements of her life: family, culture, strong women, an open-minded worldview, and the natural world.
Learn More